What is the color of Japan?
Cherry blossoms in spring, festivals in summer, the turning leaves of fall, and the white landscapes of winter.
We aspire to bring you the profound colors of the Japanese seasons in glass.
So we create hues in the thousands to sustain our attention to detail.
Tsugaru Vidro is born within the red, blazing, 1500ºC heat of the furnaces.
The artisans complete each piece with a smoothness that can only be achieved using a blowing iron with refined skill and ability.
With emphasis on the Japanese seasons, Tsugaru Vidro captures infinite expressions like the changing scenery through its color combinations.
We hope everyone enjoys joyful meals and relaxing moments with colorful, charming Tsugaru Vidro.
The glass artisans are devoted to research and development. They strive to master new techniques and methods requiring advanced technology for the blending of beautiful colored glass mostly through self-study.Their tableware embraces their diverse techniques and skill and is one of Japan's leading handmade glassware. Moreover, the products richly enhance all aspects of life and exude a sense of seasonality.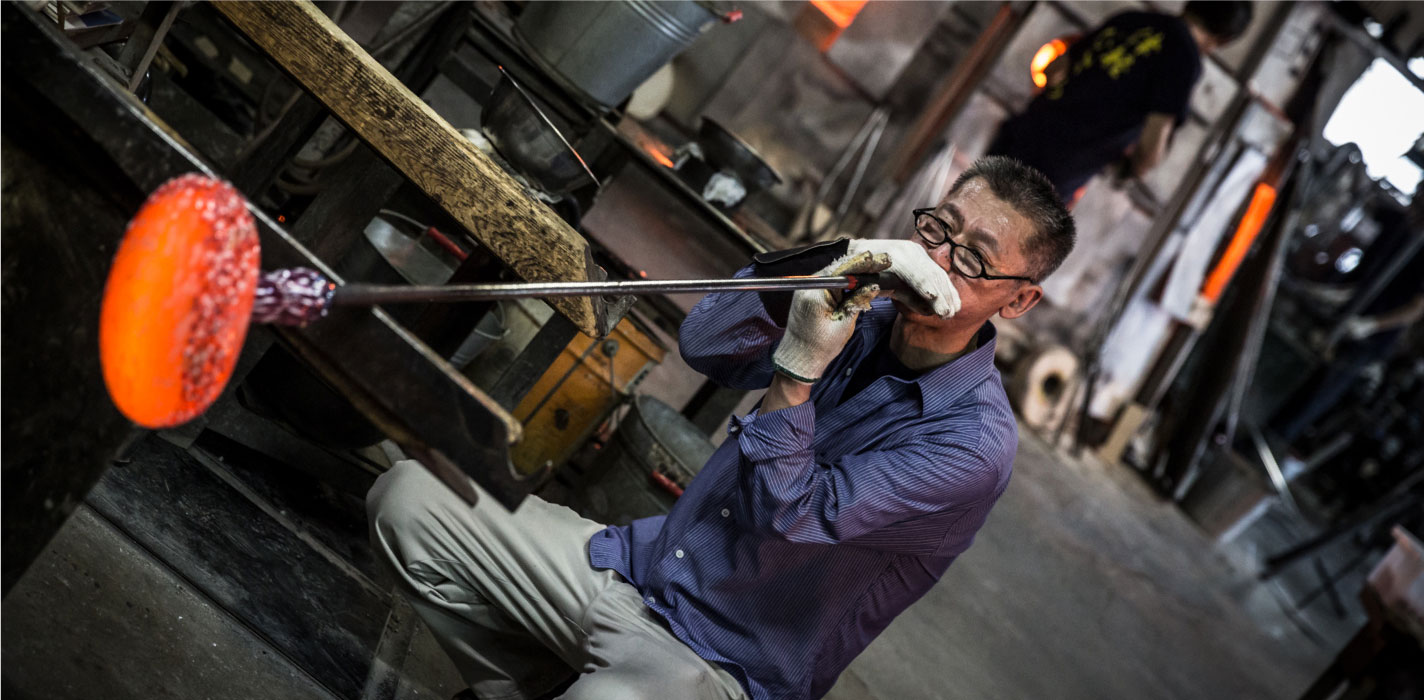 Tsugaru Vidro is produced in the region of Aomori,
on the northern tip of Japan's main island,
where nature is in abundance.
Our artisans are passionately dedicated to depicting
nature's splendor in every aspect of their glasswork,
from shape and color, right down to the smallest details.

It is a bright image of the cherry blossoms in full bloom lit up at night. The layers of pink and other colored glass give a sense of depth, and with elegant flecks of gold they depict the famous, spring Aomori scene of the Hirosaki cherry blossoms.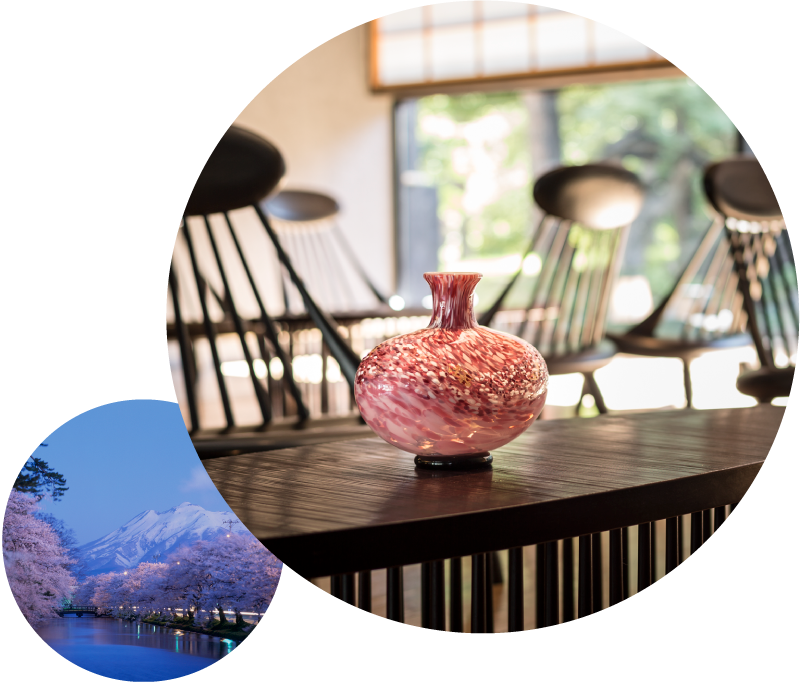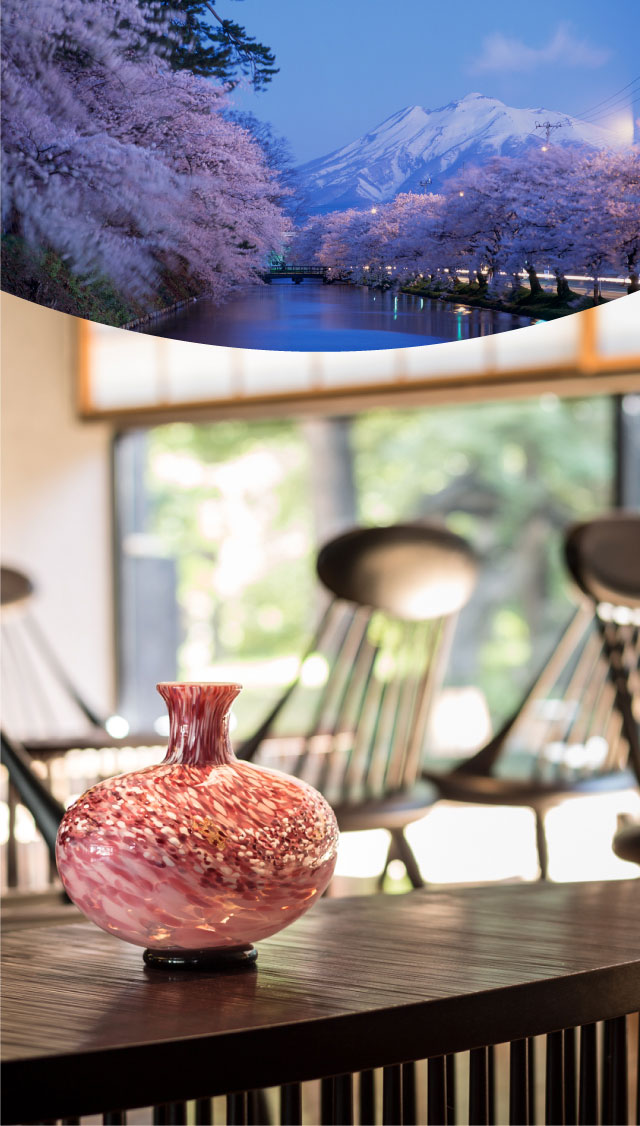 Nebuta Matsuri is one of the Tohoku region's three largest festivals. The vividness of the festival is reflected in the eight colors of glass. The transparency of the glass blends in with any color scheme and enhances table settings.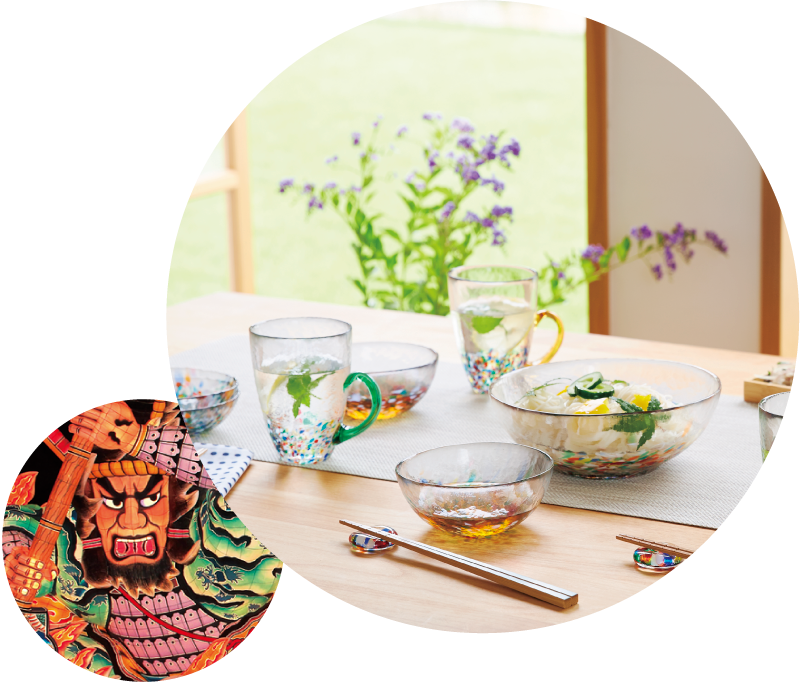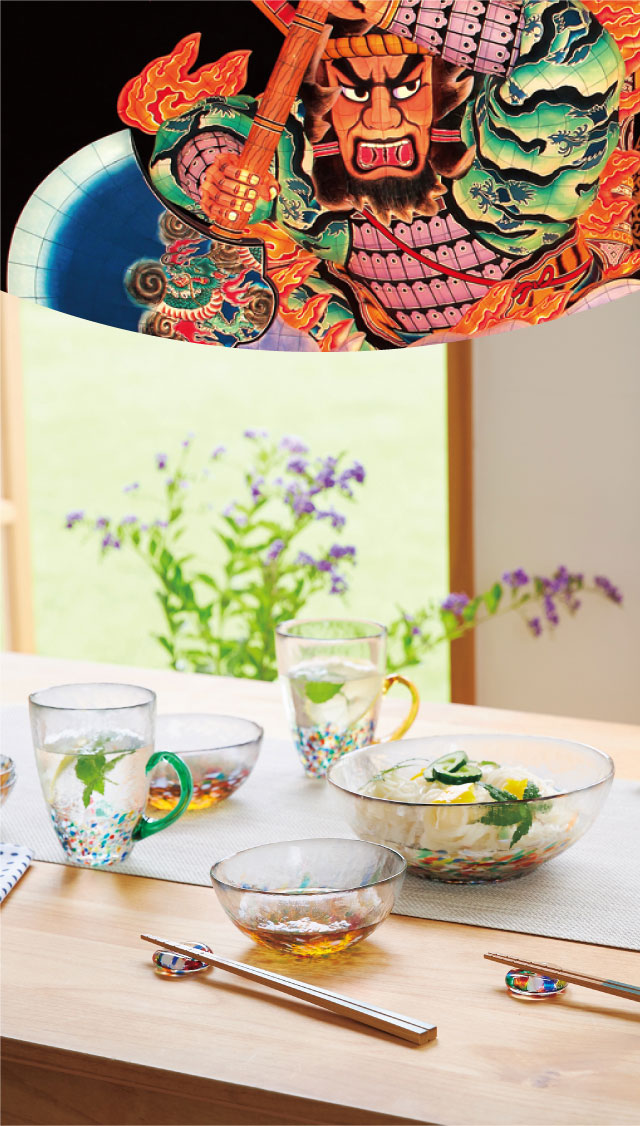 The autumns of Towada with their lavish yellows, reds and greens are breathtaking. This item catches the landscape in a moment of time. The multiple layers of yellows, oranges and other colors vibrantly render the slowly turning colors.